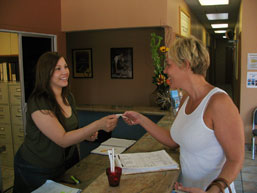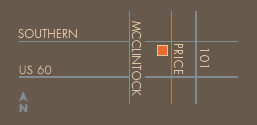 FRAME CHIROPRACTIC
3330 S. Price Road, #D-110
Tempe, Arizona 85282
Phone: (480) 345-2080 · Fax: (480) 345-2199

Click for directions to Tempe Chiropractic clinic.
Frame Chiropractic is Here for You
Dr. Frame and his staff want to hear from you. Please feel free to contact us at Frame Chiropractic during our regular office hours:

OFFICE HOURS
Monday / Wednesday / Friday
8am - 12pm and 2pm - 6pm

CALL TODAY FOR AN APPOINTMENT!
Office: (480) 345-2080
Fax: (480) 325-2199

SHARE THIS SITE
Click here for ways to share this site with others.